Large File Transfer
Remote Mobile
Large File Transfer
Free high-speed transmission without lag, up to 12MB/s
Use the file manager to transfer files to each other or directly drag and drop to transfer
File Manager
Drag And Drop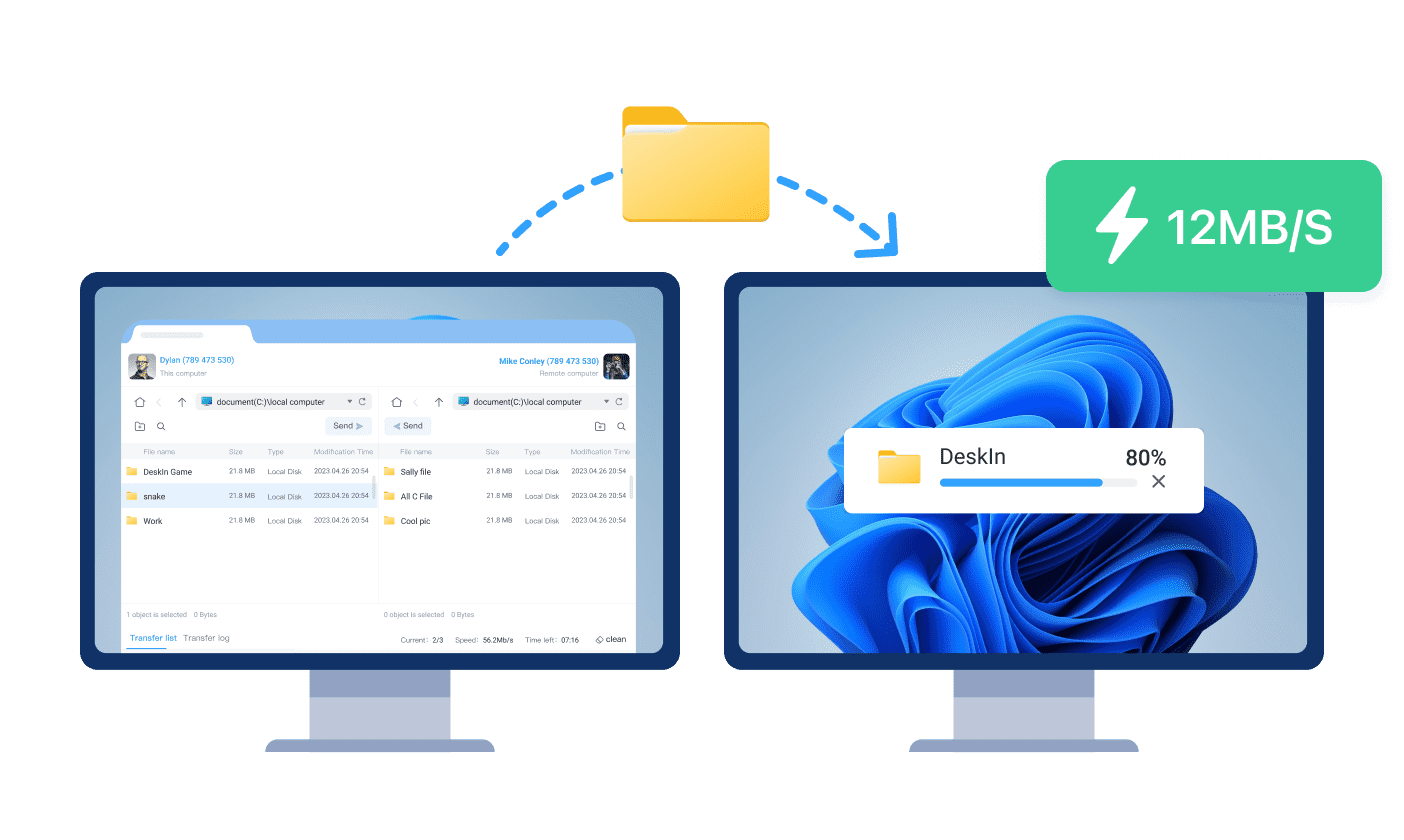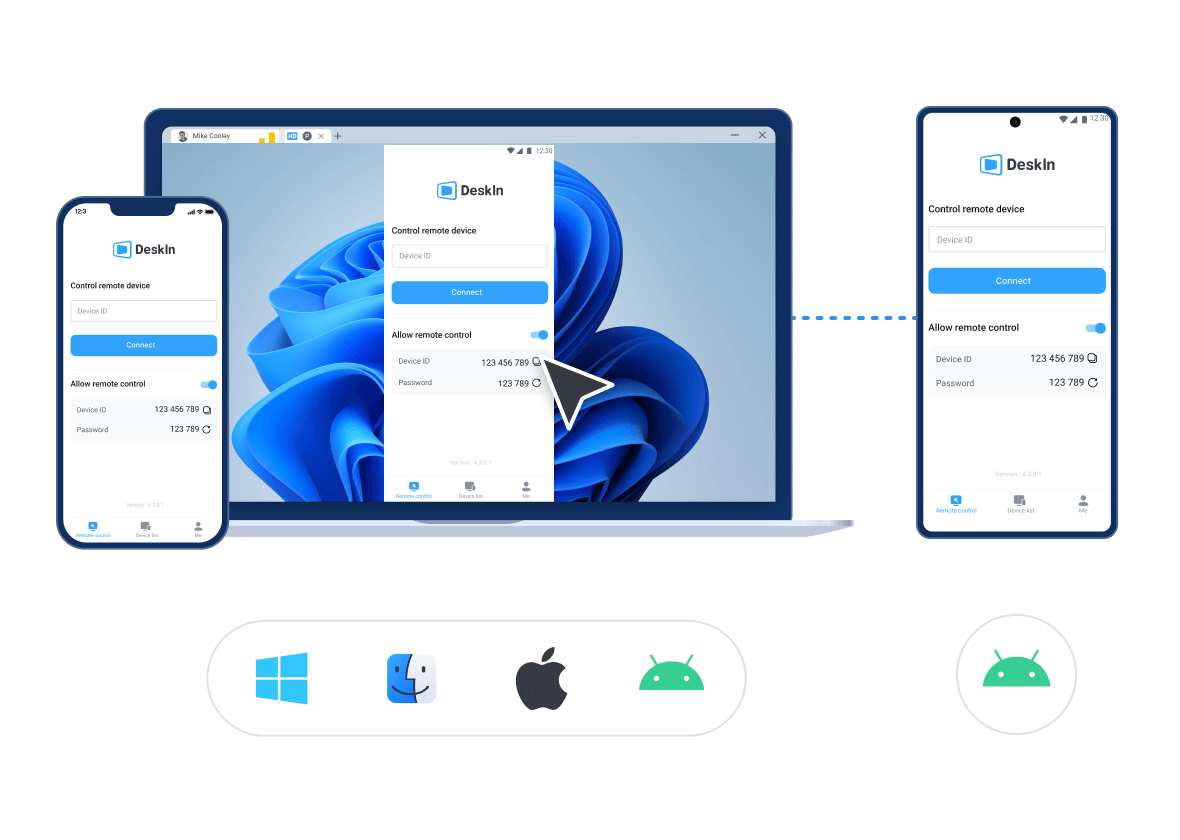 Remote Mobile
Root-free remote control of Android mobile devices
Remotely view Android cameras with a wider viewing angle
Real-time synchronization of images on both sides
Remote Android
Remote Camera
Why Choose
Deskln
?
Support All Platforms
Unlimited cross-platform connection
HD without Speed Limit
Global deployment of high-speed server nodes
Security Guarantee
Strong device-to-device encryption
Stable Transmission
Self-developed algorithm, latency below 40ms
Simple Solution for All Needs
Remote Desktop
Remote Work
Remote Support
File Transfer
Remote Mobile
Remote Game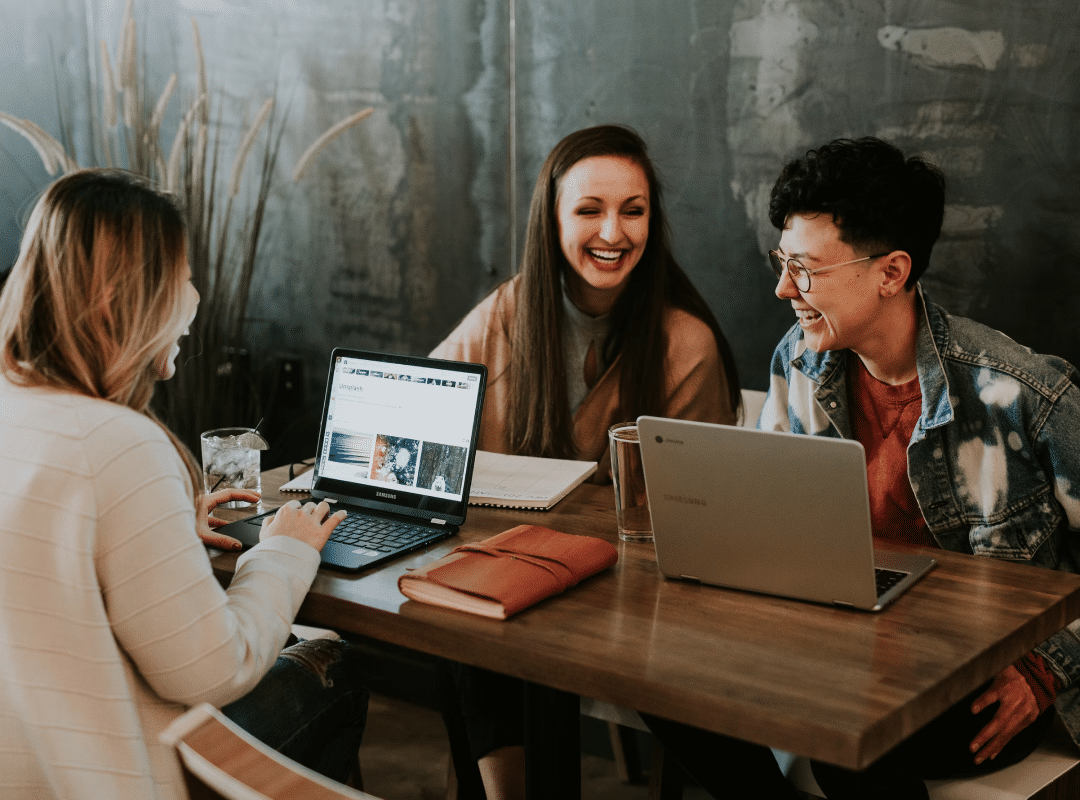 Access All Desktops in One Click
Connect to remote desktops from any device at anytime
View and control a desktop with on-demand attended or unattended access
Try DeskIn now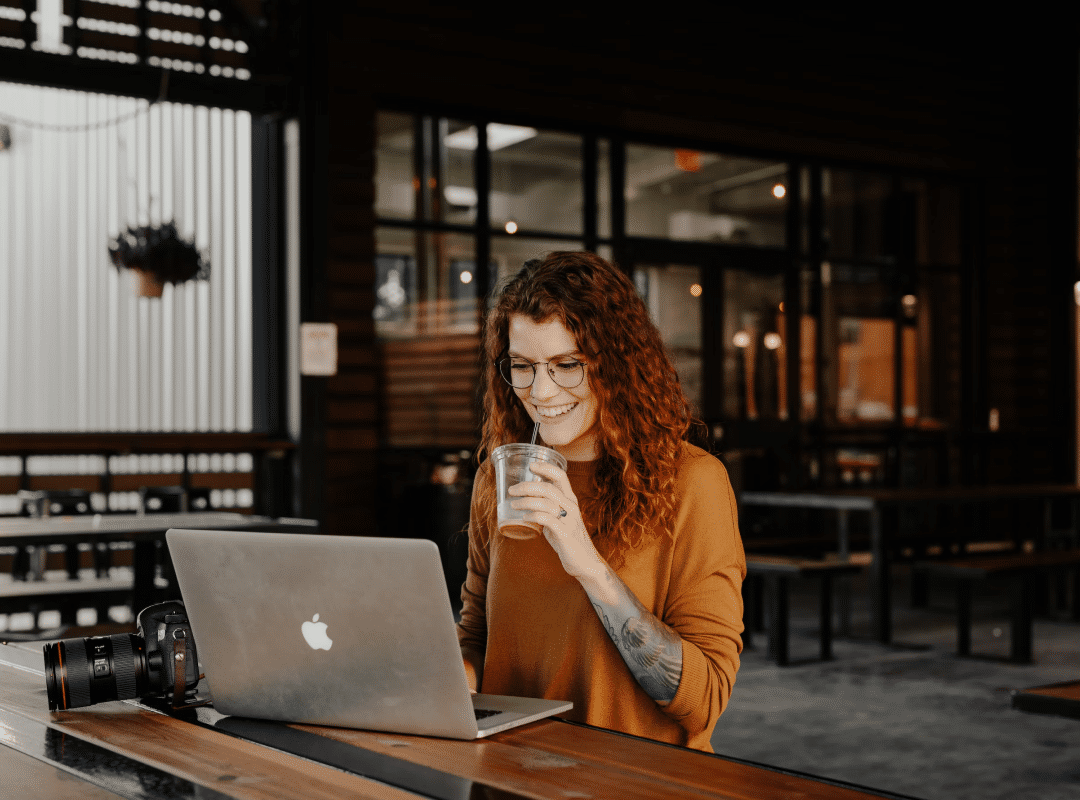 Work From Home in an Ease
Work remotely from home or a coffee shop
Suitable for remote cooperation, full-time or part-time remote work, and occasional telecommuting
Try DeskIn now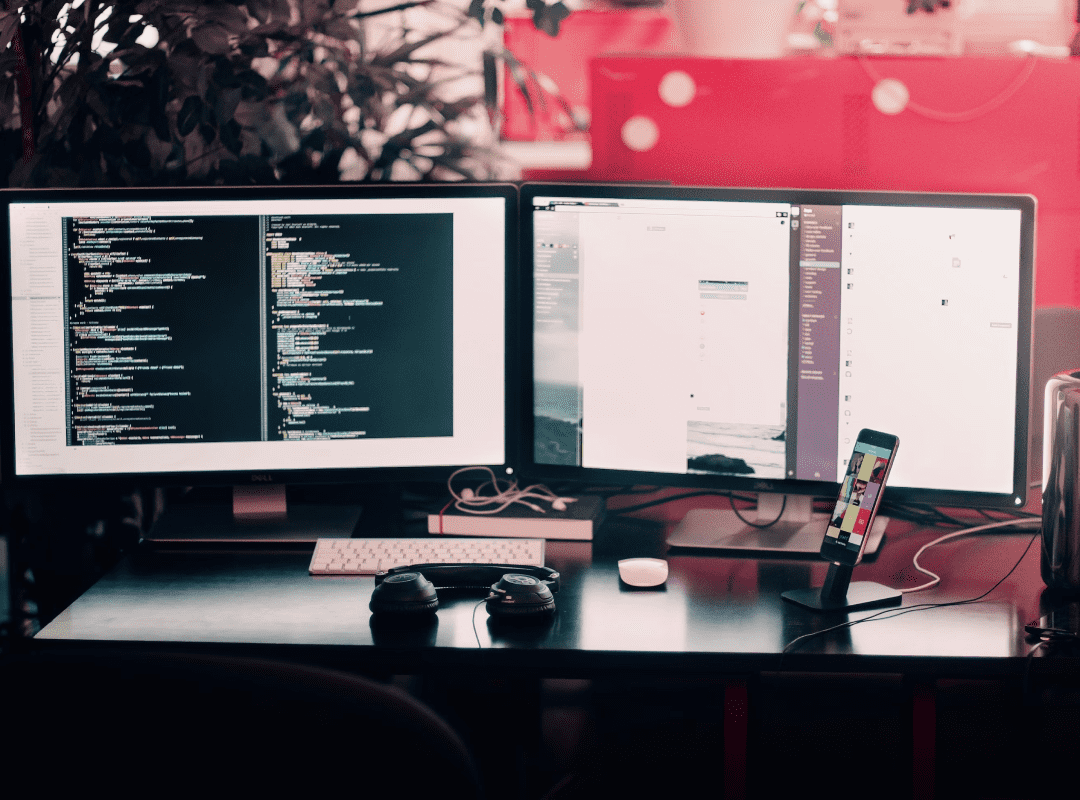 Get Quick IT Support
Intelligent technology for remotely troubleshoot, configure settings, and etc
Convenient and cost-effective way to offer technical support remotely
Try DeskIn now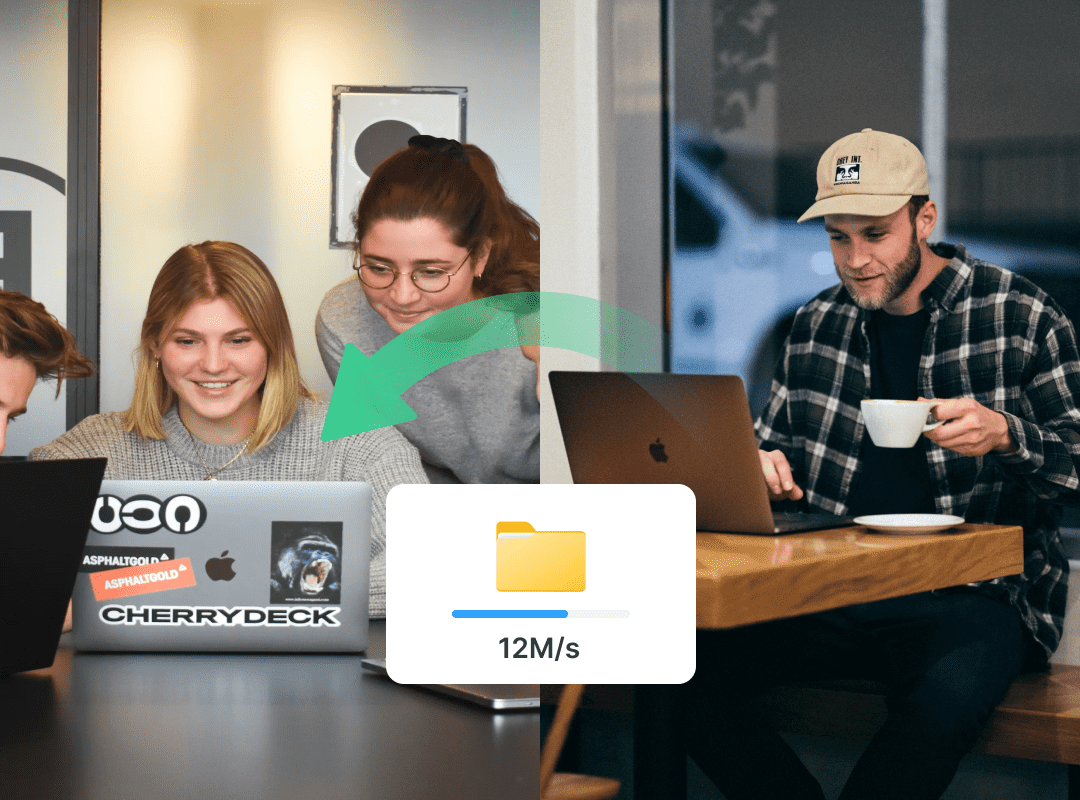 Transfer Large Files Quick & Secure
Access and manage confidential file with secure remote connection
Quickly and easily transfer large files between local and remote computers without format or storage limitation
Try DeskIn now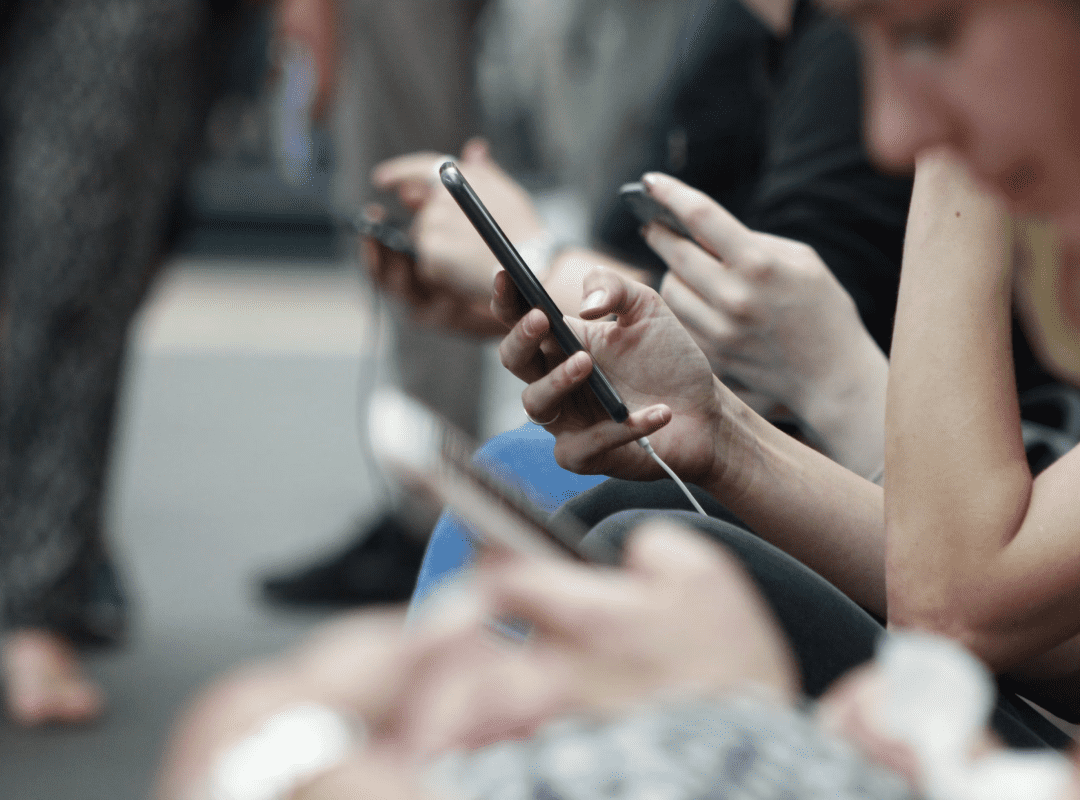 Support for Any Mobile Phone is Possible
Easily access to data and files in mobile device from any location
Efficient way to offer mobile device support to anyone
Try DeskIn now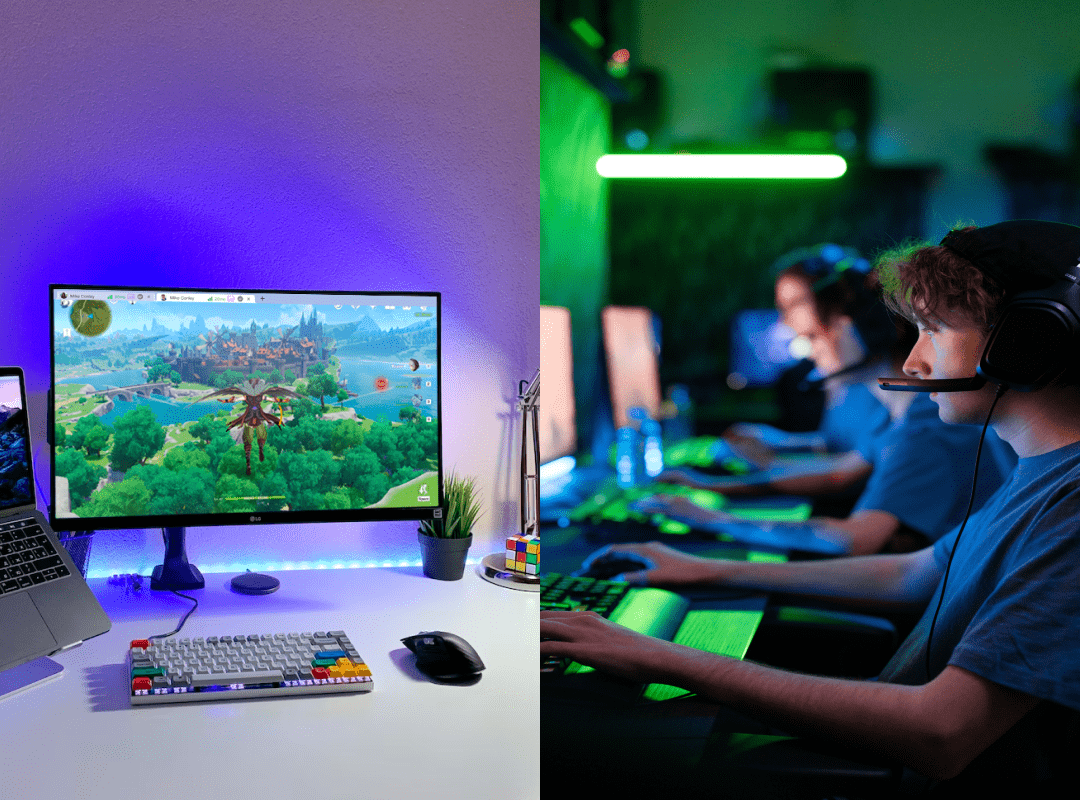 Play Games without Limitations
Connect to any remote PC gaming from anywhere, enjoying smooth remote gaming experience
Try DeskIn now
Smooth, High-definition, Stable Experience,
Excellent Usability and Performance
OTT SD-WAN
Security System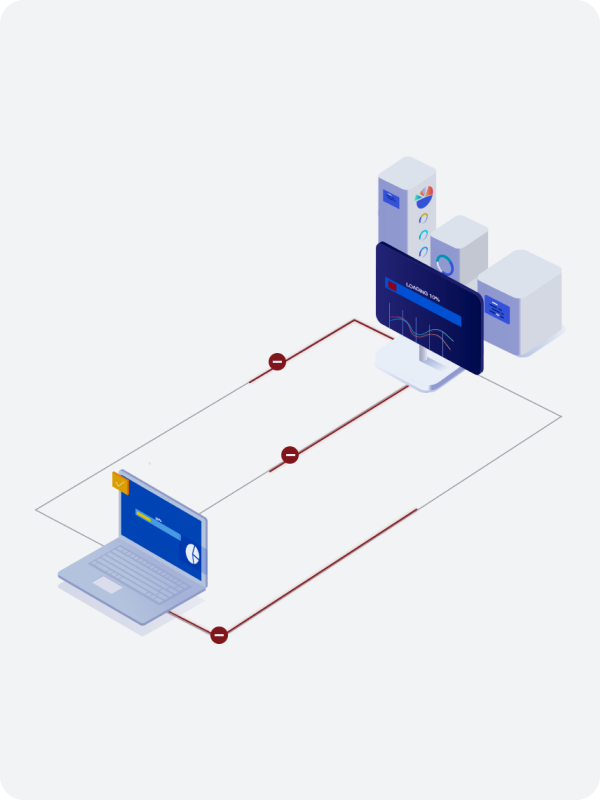 Traditional BGP Data Center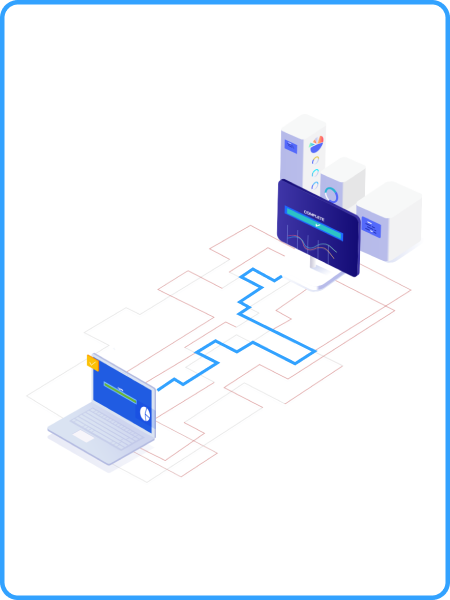 DeskIn Network Optimization
OTT SD-WAN intelligent network optimization
Globally recognized
"high-speed navigation" technology
FasterPlan the optimal route to reduce network latency
SD-WAN technology can proactively detect network congestion points and automatically plan the optimal route to ensure high-speed and stable transmission.
More stableDetect routes in real time to avoid jitter and packet loss
Real-time detection and bypassing of unstable lines, even in the event of sudden fluctuations, can achieve millisecond-level fast line switching, minimizing the impact of network fluctuations.
Download now
Personal Version of Remote Control
Practice Excellent Skills
Innovative Technology,
Higher Performance, Ultimate Experience
4K high-definition picture without losing design details
0.04 seconds non-sensitive delay, hit wherever you point the mouse
Compatible with 8096 digital tablet, accurate coordinate and pressure sensitivity
Supports Bluetooth peripherals, perfect mapping of mouse and keyboard
Download now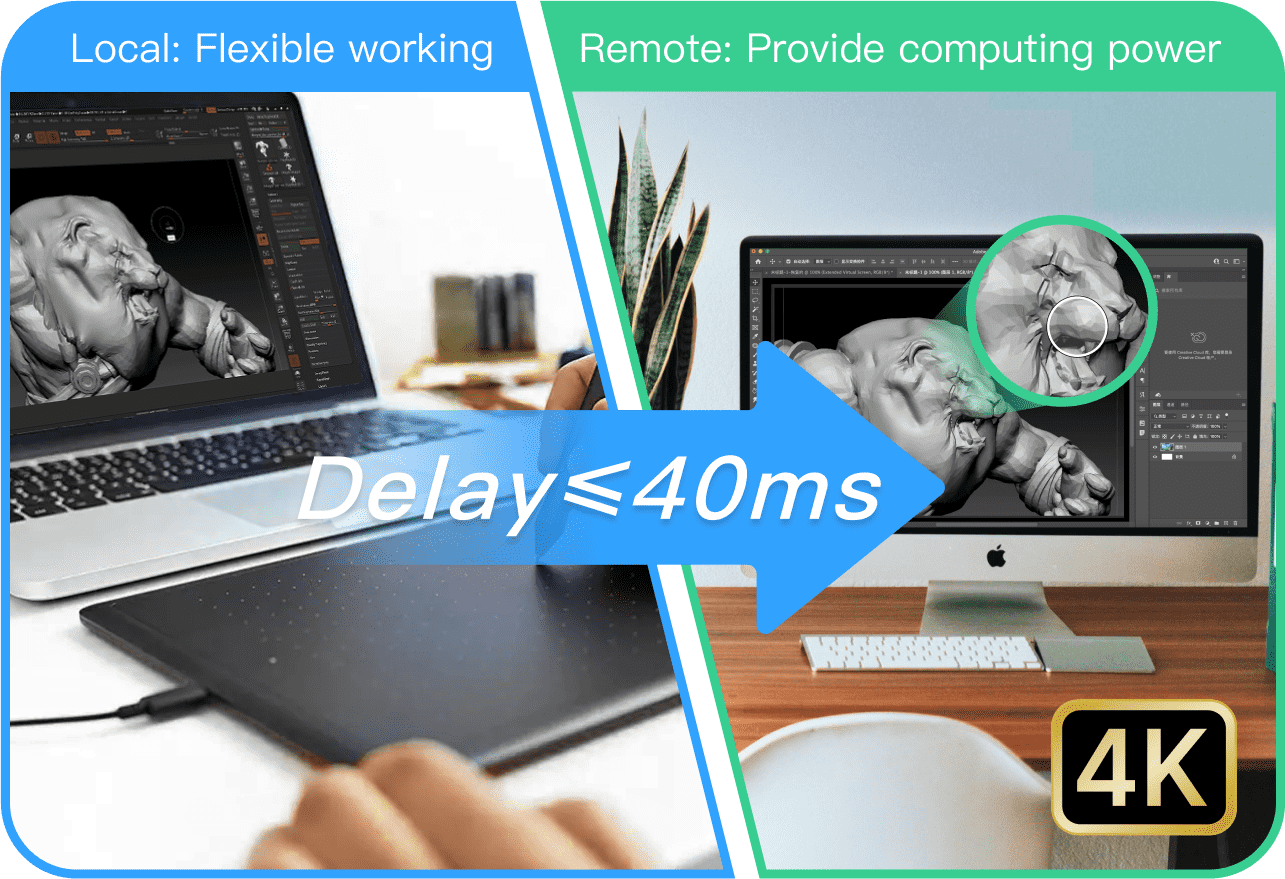 Enterprise Version
Secure Office, High Performance, Unified Management
Smoother
Higher performance
More efficient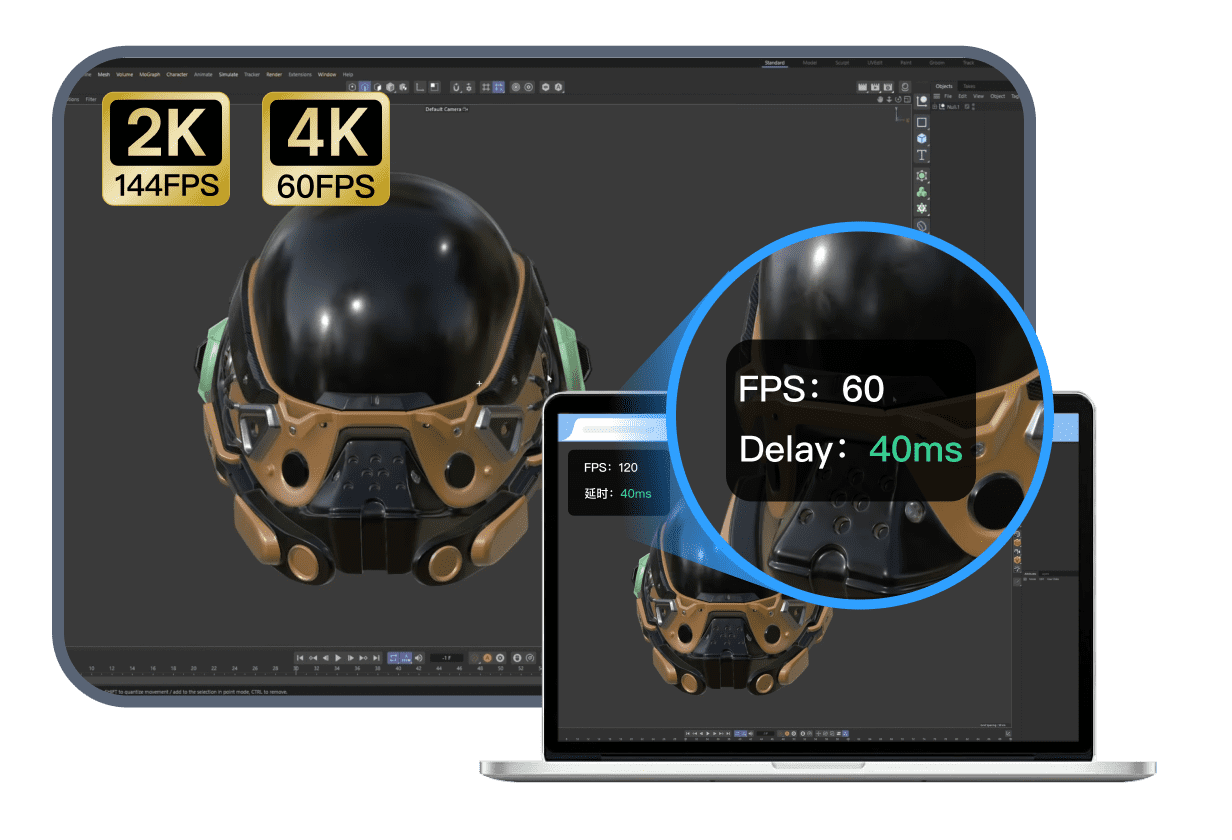 Exclusive enterprise version high-speed line.
Extremely fast transmission is smoother
Exclusive enterprise version high-speed line
·

Long-lasting and stable connection, no lag or disconnection

·

The fonts are clear and enhanced, making it easier to write documents and code

·

High definition and high frame, precise response, satisfying 3D design and graphics operations
SOS minimalist controlled terminal
·

3 seconds to download, 1 click connection
Learn More
Standard
Supports up to 2K30FPS UHD, VIP exclusive high-speed network, 200 global nodes.
Gaming Edition
Supports up to 4K60FPS / 2K144FPS, supports PS and Xbox game controllers.
Performance Edition
Supports up to 4K60FPS / 2K144FPS, comes with exclusive rights such as virtual screen.
Enterprise
Suitable for design drawing, modeling and rendering,video editing and other scenarios
QUALIFICATION & COMPLIANCE
Protection of data both in transit and at rest.
Enterprise focused Identity Access Management control and E2E 256-bit encryption in place.
Implementation of multi-factor authentication on every corporate connection in use.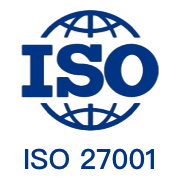 Information Security Management System Certification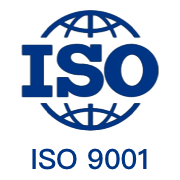 Quality Management System Certification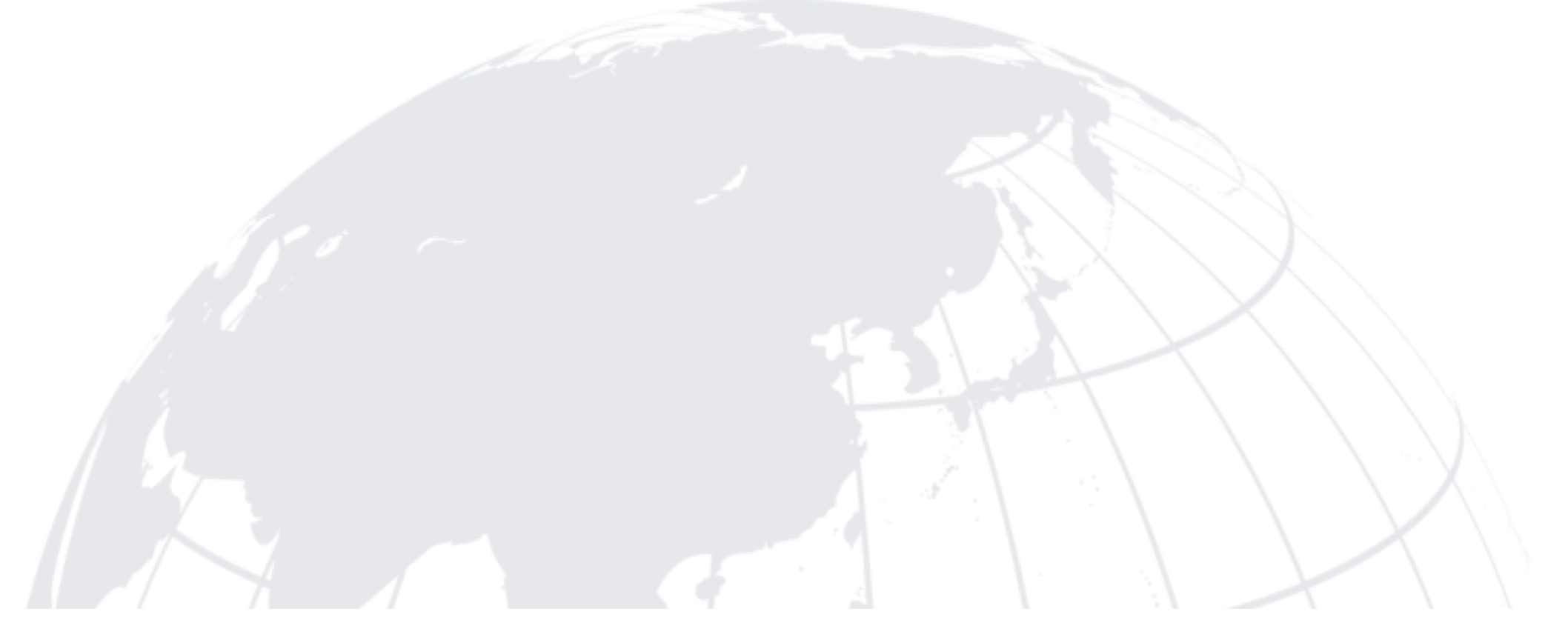 Easy-to-use & Secure Remote Desktop Software
for Everyone to Use
Try Deskln now